Three exemplary ChemE alumni were recognized on Thursday, November 1 at the annual Engineering Alumni Network (EAN) Awards.
The awards ceremony, held at the new Myhal Centre for Engineering Innovation & Entrepreneurship, celebrated alumni for their outstanding contributions to the Skule™ community as well as their remarkable career achievements.
"On behalf of the Faculty, my most heartfelt thanks and warmest congratulations to all of our award recipients," said Dean Cristina Amon. "You embody the spirit of excellence, ambition and innovation that has made our Faculty the top-ranked engineering school in Canada and among the very best in the world."
The three ChemE award winners are:
Engineering Alumni Medal
First awarded in 1939, the Engineering Alumni Medal is the highest honour awarded by the Engineering Alumni Association. High achievement is the common thread that links past recipients of this medal. In their diverse careers, these individuals have demonstrated superior accomplishments and have responded with flair and excellence to the challenges they have faced. They are outstanding role models for U of T Engineering students.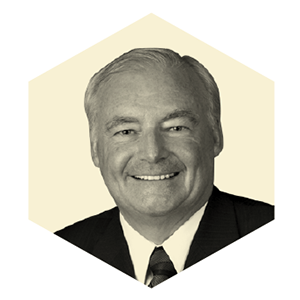 Larry Seeley (ChemE 6T6, MASc 6T8, PhD 7T2)
Seeley is one of Canada's foremost experts in mining and metallurgical processes. Through a spectacular commitment to research, pursuit of innovative technologies and strong entrepreneurial skills, he has taken companies from start-ups to world leaders.  Larry Seeley was with Falconbridge Limited in various roles, including manager metallurgical technology, manager Falconbridge smelter, director metallurgical operations in Sudbury, vice president, environment, and officer of the company. He was president and CEO of Lakefield Research Limited growing the company from about 120 employees to 1,000 employees with operations in Canada, Australia, Chile, Brazil, and South Africa. He was president and CEO of Recapture Metals Limited producing gallium, indium, and rhenium with operations in Peterborough and Nappanee, Ontario; Blanding, Utah; and Stade, Germany.
Key to his success in building great companies has been his ability to hire and develop talent, and in particular his focus on promoting and supporting women in engineering and leadership roles. He has devoted considerable time and expertise to fostering Canada's capacity for teaching and research for future generations, in advisory roles and through leadership in governance at several Ontario post-secondary institutions, including University of Toronto, University of Ontario Institute of Technology, Trent University, Cambrian College and Science North.
Seeley has received numerous awards, including the Gold Medal Engineers Canada, Gold Medal Professional Engineers Ontario, President's Gold Metal of CIM, Entrepreneurship Award Professional Engineers Ontario, Silver Medal Canadian Metallurgical Society, Industrial Practice Award of the Canadian Society of Chemical Engineers, and International Award of the  Society of Chemical Industry. Seeley was inducted into the Engineering Hall of Distinction in the University of Toronto and is an honoree life member of Science North and governor emeritus of Trent University. He was president of the Canadian Metallurgical Society and also the Canadian Society of Chemical Engineering. He is a Fellow of CIM, Fellow of Canadian Academy of Engineering, Fellow of Engineering Institute of Canada, and a Fellow of Engineers Canada.
Malcolm F. McGrath Alumni Achievement Award
Named in honour of Malcolm McGrath on his retirement as assistant dean — alumni liaison, this award recognizes contributions of personal service to the Faculty, the University or to the community. McGrath was the first assistant dean responsible for alumni affairs and development in the Faculty. Among his many accomplishments are the growth of the Annual Fund, the Engineering Open House, the introduction of the Skule™ Stage Band, and the establishment of the Graditude campaign.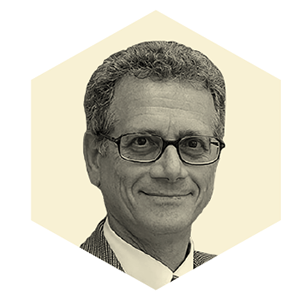 Elias Kyriacou (ChemE 7T6)
Kyriacou is a former President of the Engineering Alumni Network (EAN) Executive Board, during which time he was a member of the nominations committee and student club funding committee and oversaw the student portfolio. In 2011, he received a University of Toronto Arbor Award for working to build stronger relationships between alumni and the Faculty of Applied Science & Engineering. In addition to volunteering for the EAN, he has been involved for many years in the education field within the Toronto District School Board and the private school system. Elias encourages alumni to stay involved in Skule because they have expertise that can help departments or the Faculty maintain or improve their reputation as an exceptional institution. He gains fulfillment from supporting future engineers and helping them succeed as students, as well as after they graduate and enter the real world. As networking is becoming more and more important in career enhancement, Elias believes that the extent and strength of the network depends a great deal on alumni.
L.E. (Ted) Jones Award of Distinction
This award was established to acknowledge the contributions of Professor Emeritus L.E. (Ted) Jones and is in recognition of the contributions over his long and distinguished career to students, alumni and the Faculty. It also pays tribute to his continuing support and dedication to the Engineering Society and the Engineering Alumni Network (EAN) of the University of Toronto. The award endorses Jones' great appreciation of the arts and his love of music.
Reena Cabanilla (ChemE 1T8)
Cabanilla is a passionate artist who lent her immense talent to a variety of University activities from the moment she walked through our door. As the First-Year Representative and Model Coordinator for the Victoria College Life Drawing Club, she brought life drawing to engineering through collaboration with the Skule Arts Festival. Reena's work can also be seen all around Skule, from designing a more elegant mural for Godiva's hymn, to beautifying parade floats, memorials and other builds. A skilled graphic designer, she also created graphics for the 1T8 Handbook, served as artistic director for the Skulebook, and created eye-popping promotional materials for the Engineering Society, for which she served as Vice-President Communications. During her final year, Reena was recruited as head costumer for Skule Nite, where she oversaw the creation of dazzling costumes for a variety of musical numbers and comedy sketches.
Eight additional alumni from the Faculty of Applied Science & Engineering were also honoured. Click here for their profiles.